Chadis Crafts' Chanukah Crafts, Links, Recipes and More!


Channukah, Hannukah, Hanukah, Chanukah what ever you call it or how you spell it will happen from Sunset on December 6 until sunset Monday December 14, 2015
---
Eileen's Original Chanukah Crafts:
---



CHANUKAH BEADIE PROJECTS.
Has Eileen's Original Beadie designs for Tie Dye Dreidel, Glow in the Dark Dreidel and Menorrah Beadies.
Let me know if you design any and I will add them to my site giving you credit or course. See my beadie animal page for 100's of general patterns and instructions.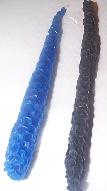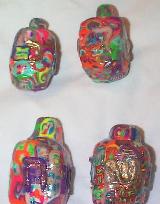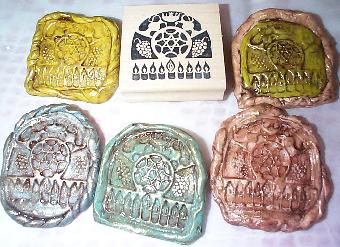 This is a new list of more of my own Chanukah craft ideas as featured in article on Shalom Boston's Web site.

Plus they have their own list of Chanukah Links.
---
DO NOT FORGET TO CHECK EILEEN'S OTHER JEWISH PAGES:

The Resources pages got too long so they are now divided:
---
---
---
Remember to hit reload ever time you come to Chadis Crafts, as I update frequently and most computer networks save old copies to "help" you.
---
---
CHANUKAH W.W.W. RESOURCES
---
---
---
---
---
---
---
---
---
---
---
---
Recipes, games, clip art,and lots more.
---
---
CHANUKAH GIFTS
---
Chadis Crafts has a great selection of Chanukah Jewelry.
Eileen's business site!



Chadis Crafts' Chanukah Jewelry and gifts
---
Eli Woodcrafts.com
offers quality hand crafted wood pens, fountain pens, pencils, desk sets, magnafyers, flashlights and more! I was over whelmed when I saw the quality of these pens in person. Incredible! Wonderful assortment of different types of wood for you to choose from. Custom orders accepted. A perfect gift for a Bar or Bat Mitzvah. They even have a Star of David emblem that can be added to the pen. Also perfect for a retirement gift etc.

eliwoodcrafts' Gibson Girl Pen.
Is my personal favorite. Perfect for my carpal tunnel hands! Email him your questions.
---
---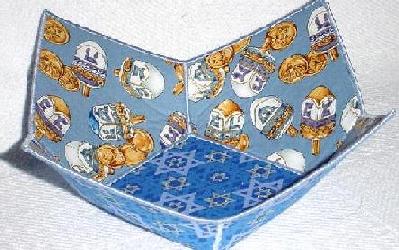 Lori's Crafts

Chadis Crafts' visiting artist.

Now also has her OWN Web site. She has many Jewish fabric crafts including Chanukah. With more coming. Insulated lunch bags, tote bags, challah covers, fabric bowls, tallit bags. Many come in holiday fabric. I just love her Chanukah Bowls. She has many different shapes and patterns.

Lori has great machine embroidery including all Jewish holidays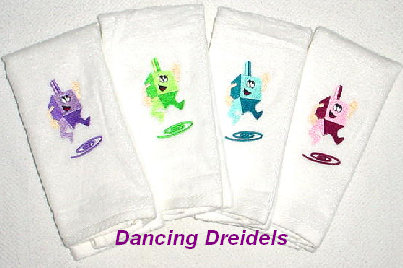 CHANUKAH W.W.W. RESOURCES

---


Goldie Silberberg the great paper cut artist has a free Chanukah Card project on her website.

---

Crochet Today magazine's
November 2008 edition
Chanukah Menorah

---



HGTV's Needlepoint Dreidel

---

Purlbee.com's Hanukkah Coasters
Sewing and embroidery project

---


Sold on Etsy by Acacheofjewels

Buy a pattern for a blanket or wall hanging that is knitted for Chanukah using the Illusion Knitted method. A great design by acacheofjewels.

---

To see more Jewish Needlecrafts see my NEW expanded page on Jewish Needlecrafts

---

Scupley.com's polymer clay site has new Chanukah craft projects!



Children's Menorah Designed by Lisa Pavelka


Chanukah Candle Box Designed By Amy Koranek and Iris Weiss


Eraser Clay Dreidel Designed by Susan Berkowitz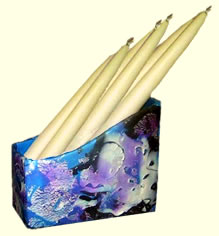 Chanukah Candle Holder Designed by Gerri Newfry
---
Lionbrand Yarn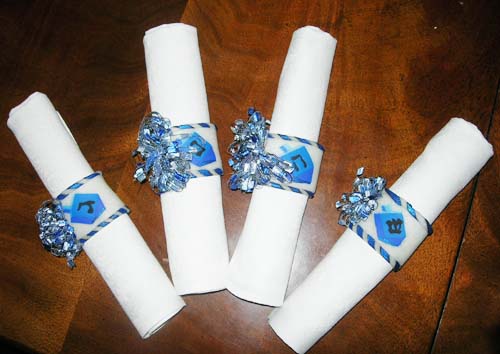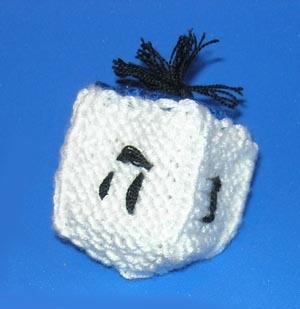 Catnip Dreidels by Lion Brand
---
---
---
---
---
---
---
---
Virtual Jerusalem
1000's of Links to Israel, fun, crafts, games and information on Jewish Holidays, Hebrew lessons and more. Including Chanukah.
---
About.com Judiasm sites A huge resource. It has crafts for holidays etc. You can also use their search engine to find more.
---
---
---
---
---
---
---
---
---
Sephardic Rock Group DeLeon's Chanukah video
---
---
Nefest v Nefesth Chanukah video

---
2003 pre You tube animated Chanukah version of Outcast's Hey Ya reposted on you tube
---
Eran Baron Cohen - Songs In The Key Of Hanukkah
Buy the CD or MP3 and help support this webpage.

---


AGAIN!
HanuKat.com
Stories, videos, crafts,recipes, songs, lessons and more on Chunukah. Its great. Has some new Hanukah E Cards for you to send to your friends.

Hanukat store!
Great and cute Hanukat products.

Great videos including Hanukat Montana!
Hanna Montana and Hanukat!

---
Hanukat Meets Obama
---
---
Hanukat Montana
Hanna Montana and Hanukat!



To see more Hanukat fun click here!
---
Chipmunt Chanukah

---
Chanukah sing along with "Chanukah Planet Matzah Ball."

To see more Jewish U-Tube videos click here.
---
---
---
---
---
---

---
Chanukah Music
---
---
---
Jewish Agency Of Israel!
December 2005

---