Chadis Crafts'
Fun Pages
Including: Eileen's Camp Crafts and Other Fun Things!
SCOUTS AND GUIDES PAGES
---
Resources, Crafts etc for kids or Troop Leaders.

Of course my other pages have many crafts and resources that can be used in a Scout setting but this page will be lessons and links that feature Scouting.
---

Moved Jewish Scouting/Guides to it's own pages
---
Eileen's Scout Knots
---
Don't forget to check out my Braiding Page for links to knots, hemp, friendship bracelets, macrame, thread, gymp, etc. Includes some great animated and diagramed sites.
---
Eileen's SCOUT CRAFTS:
---
There are many scout crafts links in my general craft projects,

Also check out my parent/teacher resource page for great nature and other projects.

I have a new page for a great Scout/Guide Craft or Activity. See my EILEEN'S TREASURE HUNTING CRAFTS PAGE.

The purpose of this page is to link geocaching, letterboxing and crafts together.

These activities are perfect for Scouts/Guides that want to earn badges and develope skills for:

Crafts
Using a compass.
nature walks.
Using a GPS. (Not sure if they have a badge on this but a great skill)
Find paths to clean up in nature and parks.
Learn to read maps.
Carving skills. (Make your own rubber stamp for letterboxing.)
Journal keeping.
And more.

Caches and letterboxes are hid in every state of America and all over the world.

If there is not one in the troops area then this would also make a great project to make a cache or letterbox and research a safe and fun place (on public property) to hide one.
---
Eileen's SCOUT CRAFT TIPS;
---
---
Eileen's Recycle Crafts:

Recycling Baby food jars, Sauce, Pickle or any glass with metal covered jars into craft projects are great. Crystal candle wax or gel wax are fun. Sand art in glass jars, tooth fairy jars are just a few ideas. see my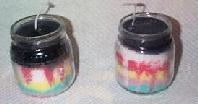 Baby food jars. For more ideas and directions.
Plastic containers also make great recycling projects. I have covered with Sculpey clay and baked in the oven, Dannon Drinkable Yogurt Bottles.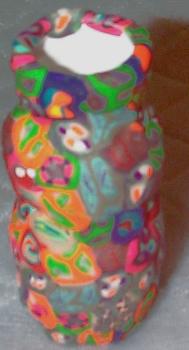 ---
Clip Art and Other Designs
---
Coloring Books and Sheets
---
Clip Art and other designs can be printed out in Black and White and used for coloring pages.
---
Shrink Art Using Clip Art
---
Clip Art etc can be traced onto Shrink Art Plastic Sheets with permanent markers.
(Also called Shrinky Dinks. See my supply pages for ordering information.)
These sheets can then be colored in with colored pencils or permanet markers.
They make great name tags, magnets, pins, hat swaps, jewelry, earrings or whatever!
Boys and Girls both like the fun of this craft.
If you use a toaster oven or oven with a window, the kids really like watching the shrinking process!
Make sure to mark their name somewhere on their project.
If you are going to make it into a hanging item, use a large paper hole punch BUT make sure to punch a few times to make the hole bigger.
(It really shrinks! Plus you can't punch through after it is baked...too thick)
If you forget to punch, take a metal awl and heat point only on stove. You can then melt a hole.
---
Scout Shape Crafts
---
Foam, Magnets, Paper are available in Scout Shapes for many crafts. Also available are Scout shape plastic molds that you can use for Candy, Plaster, or Paper Mache. Makingfriends.com-Scout Page. has links on their scout page to their store. Plus ideas using these shapes. Making Friends.Com has supplies for many bead and other craft. (No I don't get any money if you go to her. I just like her stuff.)
---

Moved Jewish Scouting/Guides to it's own pages
---
---
Arlene Bernhardt who made this yarmulkah for her son.
Thanks for letting me post the chart.
Of course these are available for personal use only.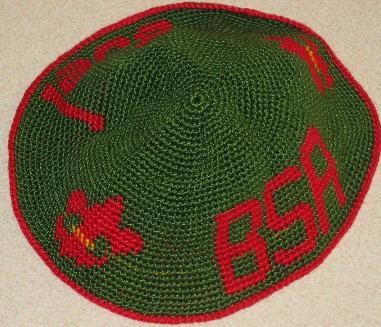 The chart was used to plot when to change yarn color when crocheting.
I think it can also be used for cross stitch, hand embroidery etc.
Possibly you can use the chart with plastic canvas to make bookmark etc.
Also could be used for charting a
BEADIE PATTERN or BEADED SWAP PIN too!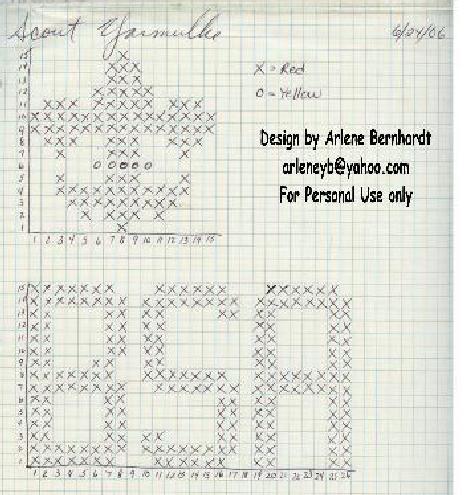 ---
Have a pattern or craft to share?
I am always looking for new patterns and crafts to post on my site.
Giving you credit of course.
---
WWW.
CRAFT LINKS
FOR SCOUTS
And
GUIDE TROOPS

---

Science Crafts for Scouts

Home Made Play Dough for Electronic lessons!
See my Clay pages for lessons using home made play dough including Recipes : videos of Demos for Squishy Circuits, DC Motor and LED, Speakers and Animals and more!

---

Bead Projects:
---
---

For all of the people looking for American Flag projects:

See MakingFriends.com for her Patriotic crafts and SWAP/Friendship Pins/Safety Pin American Flag pins etc.

See Below for many links to other patriotic beaded pins etc.
---

---
Swap Pins/Safety Pins/ Friendship Pins
---
Makingfriends.com's SWAP PINS for Scout Hats. Has some great pins including a flag pin as well as more crafts see below.
---
BeadieFriends.comFree Patterns for Beadie patterns and other bead projects including loom and peyote bead patterns. Also has a store for books and other patterns that are for sale. Great instructions including how to make a pony bead loom, safety pin jewelry and more.
---
Chatsco Distribution's Friendship Pin Patterns. 56 plus 26 alphabet letters. Wow! I think this can also be used to make suncathers and Scout swap pins.
---

Evelyn's Beadie Friendship Pins Pages
Many are very unusual even some Christmas, Jewish ones, Patriotic, Sports and more!
---
About.com's Beaded Safety Pins. Directions and patterns.
---
Israeli Flag Swap Pin by "Raspberry Hamentashen."
Site was down.

See this pattern on my site with permission of designer.
---
Guiding zone's Swaps
See below for more links to Guide Zone.
---
Scout, Guide Resources:

---

Online Stores For Scout Theme Craft Supplies

---
---


Makingfriends.com Store
The first place to look for scout craft supplies. Check this store out.
Also great craft lessons!
---
Baginabag.com
Makingfriends.com and it's store has made it easy to buy bulk packs for Scout leaders to earn a badge. Check this out it is incredible and very reasonable.!
---

Has many ready-made kits in bulk for camps and schools in their large general catalog. Has lots of general craft supplies: clay, beads, wood, plaster, gymp, copper rubbing, and more! (Including a great source of: large rolls of wide and pattern gymp, gymp books and supplies.)You will have to email or call to get their small Judiaca Craft catalog. my Jewish Resource pages for their Jewish craft kit.
---
Scout Resources:
---
Makingfriends.com- Scout Crafts.
This is a great page for scout crafts. Makingfriends.com Is a great site with hundreds of original crafts. It is one of my favorite craft site for original crafts.

It has great bead crafts and of course nature crafts. Hundreds of projects. She has a huge list of SWAP PINS for Scout Hats.

Scoutcrafts.com
Makingfriends.com has so many Scout projects it expanded to it's own site! Still has scout crafts on its Making friends site but now will be adding even more at the new site. A must for Scouts and Scout leaders.
---

Jim Spiers site seems to be retired but I am still looking to see if it just moved. His recipes seem to be now included in Just recipes's Camping recipes His original site was great for craft recipes too was really part of equally great scouting site from Canada! A scout leaders resource! Included: songs, skitbooks, recipes, animated knots page, how to use a compass, links to other scouts and their pages, games for scouts, and MORE! I will look for the rest of his site later.

There are great craft recipes on it's other site. Just for kids recipes.com
---

Moved. GuideZone
Is a great place for Guides/Scouts. It has some really good Crafts.Plus camp and Friendship crafts. Plus much much more!
---
Cool sites for kids and scouts.
Links to many sites for kids and scouts. Make sure to check out the box below with links to the resources on this sites itself before surfing the links to other sites. Recipes, scout info and more.
---
Girl Guides of Canada Craft of the Month. Has great craft archives.
---
Boy Scout Troop 149, New Mexico's Clip Art
See above links for other great features of this site.
---
Scouts and Boy Crafts from About.com Has a lot of science and "boy" things. As a mother of two boys it looks great. But as a teacher of boys and GIRLS... Most Girls would love to make these too.
---
---
GuideZone Is a great place for Guides/Scouts. It has some really good Camp and Nature Crafts.
---
Girl Scout Troop 8909 of San Diego, has a web site with links to other Girl Scout Troops. It also has links to National Jewish Girl Scouts and National Jewish Committee for Scouting (girls & boys in the U.S. and Israel). It also has holiday ideas and some fun sites. Some of the serious sites it links to are about Ellis Island, Anne Frank and more.
---

They Moved!Troop 245 Girl Scouts Link pages. Lists Links to many national Girl Scout organizations and troops.
---
Girl Guides of Canada They have Tips & Hints Crafts, clip art, holidays and more!

It also has Craft of the Month and great craft archives. (See Link in Scouting Craft section)
---
Boy Scout Troop 149, New Mexico's Webmaster Tools.
Scout Clip art, backgrounds, midi sound pages, and web rings.
---
About.com Sea Scouts Never new there were Sea Scouts but here is a list of links
---
The Space Place Has some great activities for making spacey things including a Paper Rocket using Alka Selser. My son tried it out and it works great!
---

Danette's Designs.Has remodeled her site. It is Huge! It has many Scouting Crafts and Beadies. Also includes suncatcher patterns that can be used for SWAPS.
---
Girl Scouts, Vancouver, Washington, USA Link and resource pages.
---

Digital Scout Patches Pages
---
Religious Scout Patches.
Digital patches for many religions.
---
---