Lori's Original Fabric Crafts
Fleece Hats

Adult and Children Sizes Available.

Many different teams, schools and designs.

Email Lori for prices and availablity.
---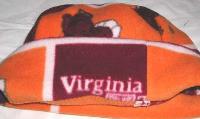 Virginia Tech Fleece
---
---
Lori's Original Tote Bags

To see Jewish Fabric Tote Bags click here.Large Shoulder Tote Bags
To see Tote bags that are
in Jewish Fabric.
---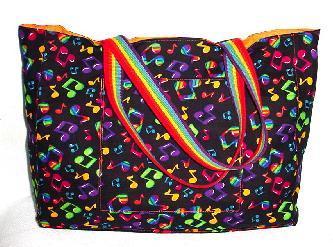 Style - Tote Black Neon Music Notes
---
Fully lined.
Inner and Outer Pocket
Many with Hand Sewn Strap for extra strengh
Most 16"L x 12" H x 4"W
$45.00 & Up.
Shipping extra
---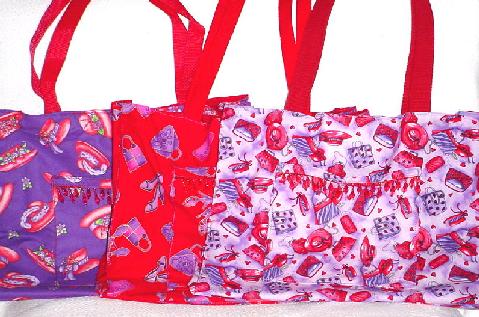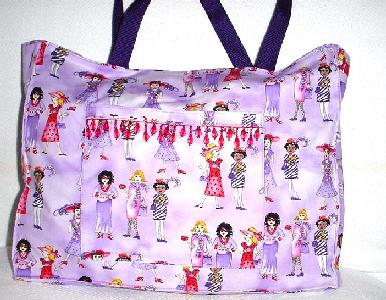 Styles: Red Hat Ladies Fabric Totes
---
Bamboo Handle Bags:
Tapestry, Canvas and more!
---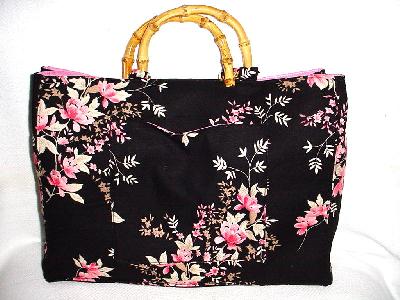 Style - Bamboo Handles Black/pink flowers.
---
Large TOTES
Jewish and Other Patterns.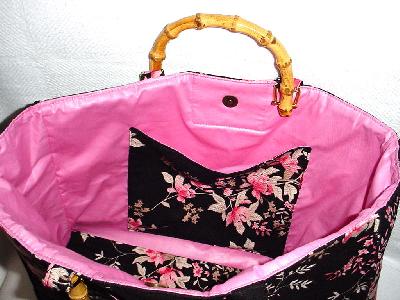 Quality bamboo handles sewn in.

Prices vary by fabric.

$45.00 and Up plus shipping.
---
EXTRA LARGE TOTES, GYM BAGS And more!
---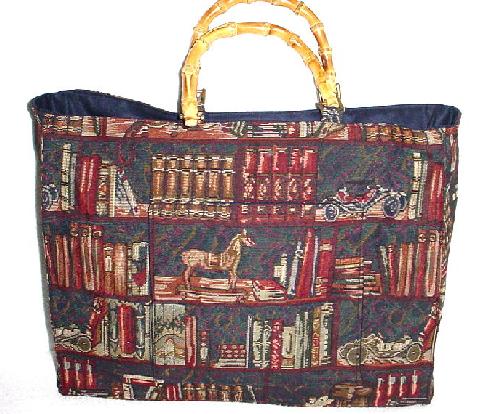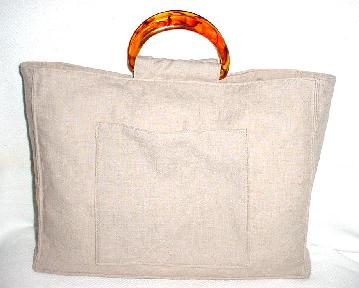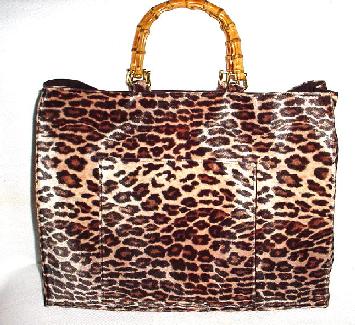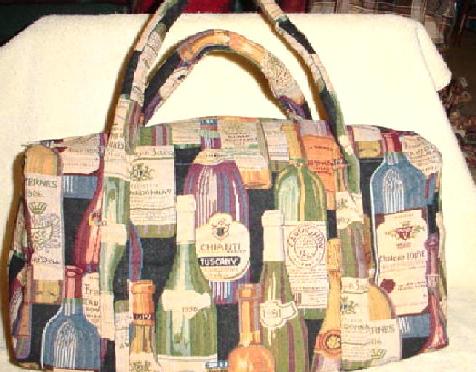 Many come with zippers.
Email Lori for prices and sizes.
---
---
ALL PRICES ARE DEPENDENT UPON FABRIC
AND ACCESSORIES USED.
SPECIAL ORDERS ARE ACCEPTED BUT MAY COST MORE THAN PICTURED ITEMS.

ALL PRICES DO NOT INCLUDE SHIPPING.
---
---
Like the looks of these bowls but want to try making them yourself?
Buy the book from amazon.com

All profits from buying these book by clicking here helps support my educational craft site.
Chadis Crafts' Fun Pages
---
Fast Fun & Easy Bowls & Fast Fun & Easy Boxes
Both books by Linda Johnson

---
---
Lori's Crafts
---
Fabric Insulated Lunch Bags
---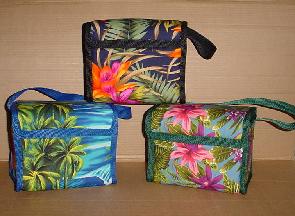 Styles: Left to Right
Hawaii #1, #2 and #3
---
Jewish Bags Click here.
---
Large enough to hold 6 cans of soda!
Velcro closing.
Strong Handle
8" L x 6 1/2"H x 6" W
$15.00 each and Up.
Shipping extra
---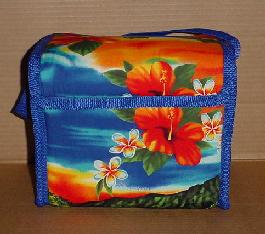 Hawaii Sunset Lunch Box
---
---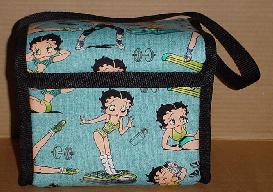 Style Excerise Lunch Box
---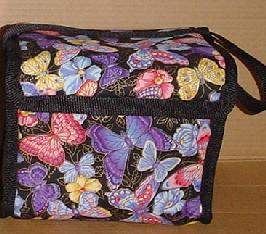 Style- Butterflies Lunch Box
---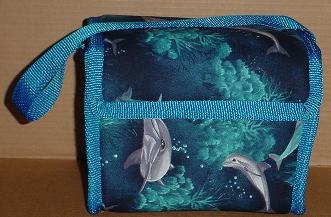 Style - Dolphins lunch box.
---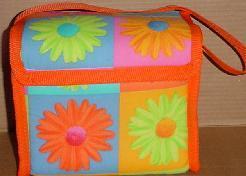 Style Neon Daisies
---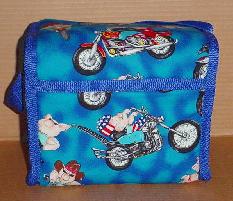 STYLE Hogs on wheels
---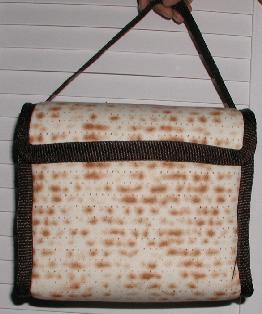 Style- Matzah Insulated Lunch box.
Perfect for Passover lunches for children or adults.

To see Jewish Fabric lunch bags
---
Lori has more: email her with your questions.
Cartoon Characters, College Logos, Sports Teams and more are available.
---
FABRIC BOWLS
---
---
Large Fabric Bowls
Large enough for a dozen of bagels, rolls, fruit etc.
---
Reversible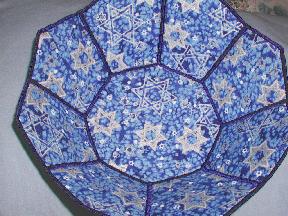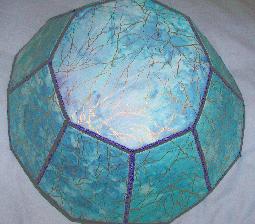 Style - Lori's Stars on Blue/turqouise & gold back
---
---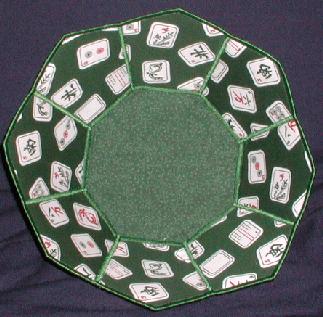 Style - Lori's Green Mah Jong
---
FOR INFORMATION, PRICES, SIZES and more:
---
---
Coming soon pictures of her other items:

Tefillian bags
Fabric Decopauged Wooden Challah Trays
---
Fabric theme's are endless with Lori's Creations.
Some of my favorites are:
Jewish Holidays and Shabbat.
Music Notes
Red Hat Ladies
Mah Jong
Oriental designs
And of course more!
Custom orders are her speciality too!
Her workmanship is great and that is why
Eileen and Chadis Crafts' are proud to recommend her.
---
MORE NEW PICTURES
SEE NEW PAGES OF LORI'S Crafts
Back to page 2
Fabric Bowls


Fabric Boxes and Coasters
Back to Page 1
Judaic (Jewish ):
Fabric Bowls, Tallit bags, Insulated lunch boxes, Tote bags and more!
---
---