GENERAL Crafts, Supplies and Gifts
---
Shopping at Chadis Crafts' Fun Pages

Shop at these stores and help keep Chadis Crafts' Fun Pages
a free educational site.
---
SUPPLIES FOR CRAFTS AND CAMP CRAFTS:
---
---
---

Great for preschools.
Sign up for their Fun & Learning Monthly Newsletter
Get great craft types plus extra savings codes
Plus great clearance!
More coupons for chadiscrafts.com visitors only

---


Genwax.com

Check out their new and improved website.
They carry many waxes including beeswax sheets.
---

Fine art supplies,clay and more.
Has frequent sales so check them out.

Dick Blick also offers a
Free 480-page Art Supply Catalog!
---

Discount School Supply Company


Great site for craft supplies especially for preschools.
Has some Jewish crafts too.
Long time favorite of Eileen's.
---
---
SUPPLIES FOR:
NEEDLECRAFTS
---
Chadis Crafts' Fun Pages Mini Stores
from Amazon.com and more.

Felting, Knitting and Crocheting Books,Magazines, Supplies and more!
Have moved to their own pages.

---

Chadis Crafts' Felting Supplies and Books

---

---



Jewish crocheting
Knitting and Crocheting Shawls,
Prayer Shawl Ministry,Ponchos and more.
Fast, unusual, plus size knitting and crocheting
Knitting on looms
Making Hawaiian Leis (ribbon, eyelash yarn and more)
Crocheting and Knitting Purses
Japanese Crocheting
Harry Potter, Vampire and Fairy Tale Knitting
Just a few of the books!
---
---
Books on Crafts, needlecrafts, felting, Beadies and more!
---
---
Fabric.com Coupon Corner
---
---
JAPANESE




---

FUN STUFF:
NOT CRAFTS!

---

---

---




Gourmet Loose and bagged teas for hot or ice tea.
Check out their flowering tea! Beautiful for company.
Plus great gift sets.
Our family favorite.
We especially like the loose teas. Their sampler packs assortments are an incredible value. For those of us that like loose tea this has the most incredible assortments. Incredible assortment of teapots including warmers and electric that you can set the perfect temperature for the specific tea! Great service
World Music Teen's Love:


Klezmer, Gypsy,DeLeon, Matisyahu,
Golem, Balkan Beat Box, Gogol Bordello,
Miri Ben Ari, Boom Pam and More
Now has MP3 downloads of singles and albums.
Great way to save on some of the imported Israeli CD!
---
---
Help support Chadis Crafts' Fun Page!
Check out Eileen's business site CHADIS CRAFTS AND KIPPOT for great hand crafted jewelry, fiber arts, gifts and more!

Exclusively Designed Knitted and Crocheted
Fun Fur Scarves
Ladder/Boucle' Scarfs
Trimmed Gloves and more!

Custom orders accepted.
Unusual Speciality and Metallic Yarns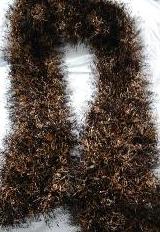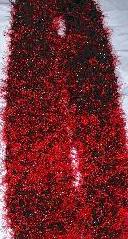 Cowl Neck Scarves.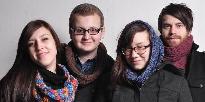 Hand crocheted Flip Flop Sandals
For sale at Chadis Crafts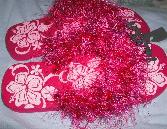 ---
Beaded and Charm Jewelry:
Pins, Earrings, Hat Pins, Bracelets, Men's Jewelry and more!
---


Asian Jewelry



---
Check out the wool felted knitted bags that Eileen made.
They are for sale on her business site.
Chadiscrafts.com's felted bags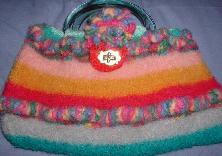 Exclusively Designed
---
---
---